GTY Cruise Day 5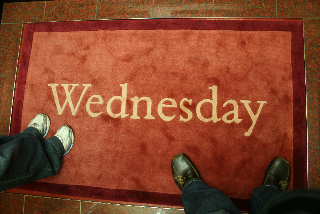 This was a very special day in Glacier Bay. We got to sail through some of the most stunning scenery in the world, we got to see whales, seals and glaciers….and all that on our 5th anniversary!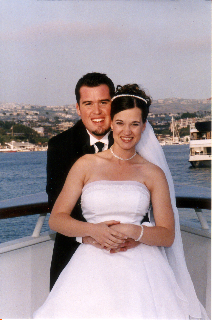 It was 5 years ago today that we were on a different boat in another beautiful part of the world taking our vows and beginning our new life together. It was a Wednesday too!
We cruised around the inlets of Glacier Bay for most of the day stopping in front of Johns Hopkins Glacier, Lamplugh Glacier and Margerie Glacier to watch for calving and take in the breathtaking view. We're told these glaciers move several feet a day.
On our way out of the bay we spotted a pod of humpback whales near one of the islands. They were too far to get any good pictures and they never did any Seaworld acrobatics, but it was thrilling just to see them spout.
Kory led music for this evening's session and John and I sang one of our favorite duets - Cross of Love from Savior. Kory announced to everyone that it was our anniversary, so we got many congratulations and good wishes throughout the rest of the evening. We were invited to join the MacArthurs for dinner along with the Rices. We had a great time together. After dessert, we were surprised by a beautiful anniversary cake and an Indonesian anniversary song from our waiters. The day ended with the ms Statendam Dessert Extravaganza.
Check out these pictures!
Stay tuned!