After a short layover in Portland, OR, we arrived in Vancouver safe and sound. We were met by Charlie with Inspiration Cruise, who took us by taxi to our hotel in downtown. It was an interesting ride over with our taxi driver who had some questions about Christians (especially those on TV). It opened a good opportunity to help clear up some misconceptions about ministry.
The drive through Vancouver was somewhat nostalgic for me since my family would visit here when I was growing up. It really is an interesting city with a Northwest meets UK feel. It would be fun to spend several days up here sometime.
We were dropped at our hotel, the lovely Marriott Pinnacle and found our way to our room on the 22nd floor. What a cool room!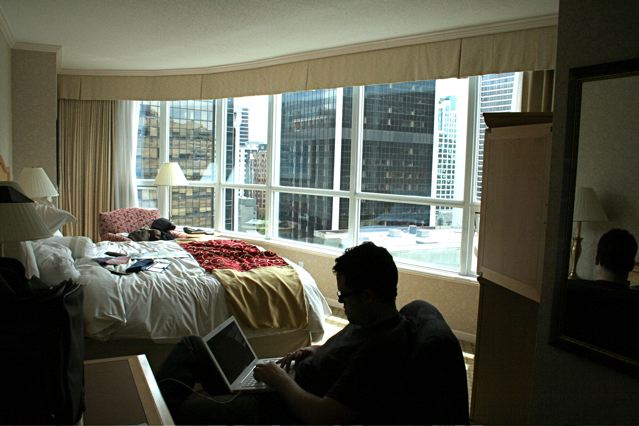 We thought about taking a walk around town, but since we're both still feeling the effects of Resolved, we decided to stay in and nap. The right choice.

This evening we were invited to be a part of a radio rally for Grace To You Canada. The rally was at Willingdon Church in Burnaby. John led 3 congregational songs (Come Thou Fount, Before the Throne and In Christ Alone) and Kory Welch sang 2 really nice specials (I Will Go and and a lovely arrangement of Psalm 23)
John MacArthur spoke to the congregation about Grace To You Canada , headquartered in Montreal, and thanked them for their support of the ministry as well as gave them an update on current happenings. It is astounding how much God has blessed this ministry and spread it all over the world. It is a testimony of God being faithful to His own Word.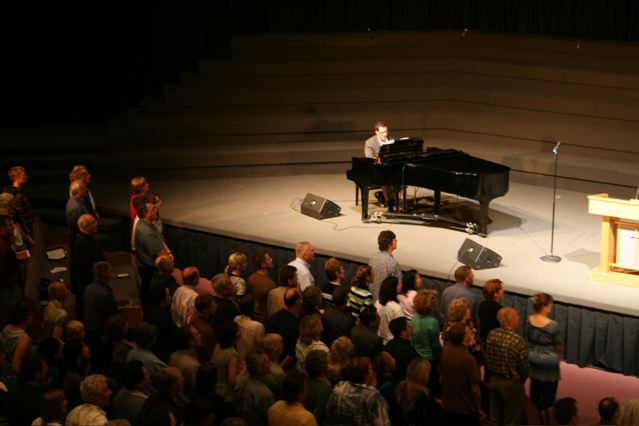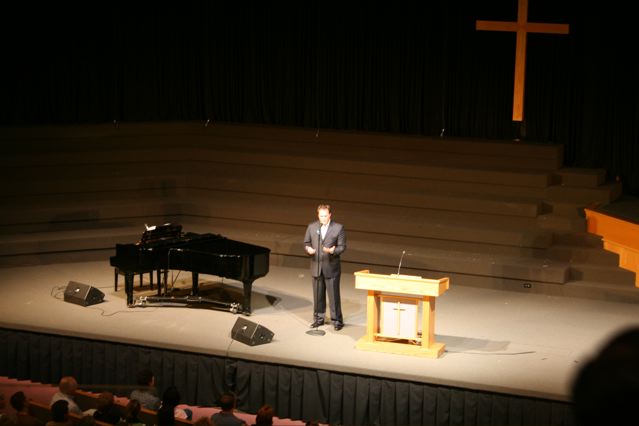 David, the head of GTY Canada, came and spoke a bit and brought a cupcake and candle for John MacArthur's birthday yesterday. He even sang "Happy Birthday" in French.
MacArthur preached a message on John 15 about how we are slaves of Christ. This is a topic that has been on his heart and he preaches it so eloquently.
Now we're off to bed. We're leaving from the hotel at 10:30 in the morning to pre-board the cruise ship. Alaska, here we come!
Stay tuned!